News About the BigBrain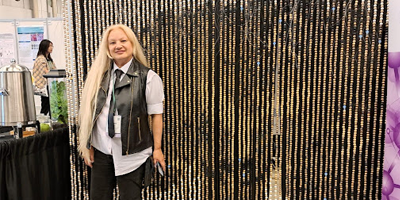 Confluence of Art and Neuroscience
date: Nov 24, 2023
BigBrain-Inspired Art by OHBM 2023 Prize Winner Celesti Kozub
read more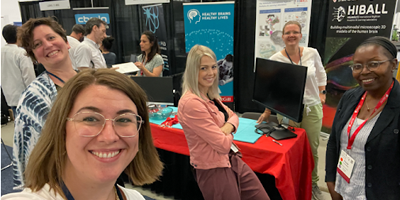 BigBrain project excites at OHBM2023
date: Nov 24, 2023
OHBM 2023 BigBrain Booth: A booth showcasing the present and future of brain research
read more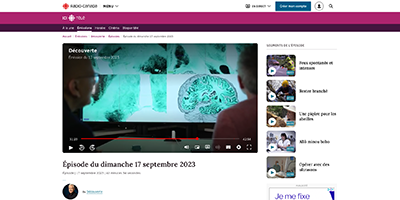 BigBrain featured on Ici Radio Canada
date: Sept 17, 2023
The BigBrain was featured in a video segent on Ici Radio Canada.
read more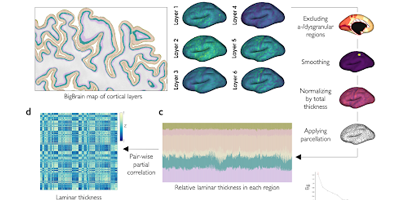 Featured: Laminar Thickness Profiles
date: Aug 21, 2023
We recently published a study on the variation of cortical laminar structure in the BigBrain dataset. The cerebral cortex consists of six cortical layers which are horizontally superimposed stripes of gray matter with characteristic features such as size, type and density of the neurons.
read more
Justine Hansen awarded the Karl Zilles Award
date: July 22, 2023
Congratulations Justine!
Justine Hansen was awarded the Karl Zilles Award in Integrative Neuroscience, recognising her work in integrating modern neuroanatomical approaches with multi-modal in-vivo neuroimaging at OHBM 2023. Congratulations!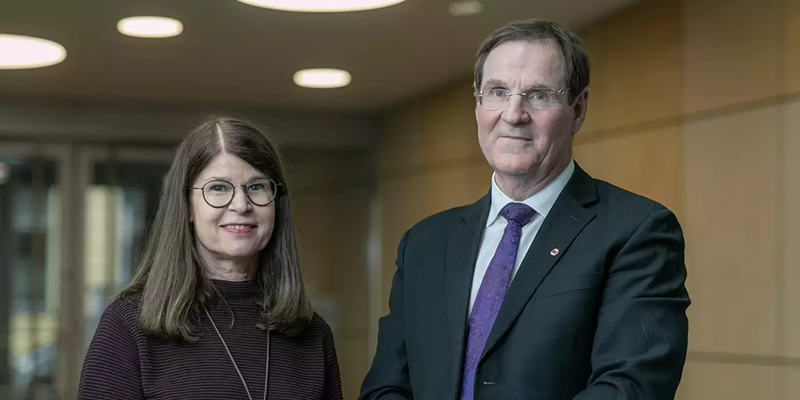 Understanding our brain
date: June 5 2023
Understanding our brain
Interview with Katrin Amunts and Alan Evans
10 May 2023
read more
Featured: voluba
date: June 1 2023
A common problem in high-resolution brain atlasing is spatial anchoring of volumes of interest from imaging experiments into the anatomical context of an ultrahigh-resolution reference model like BigBrain.
read more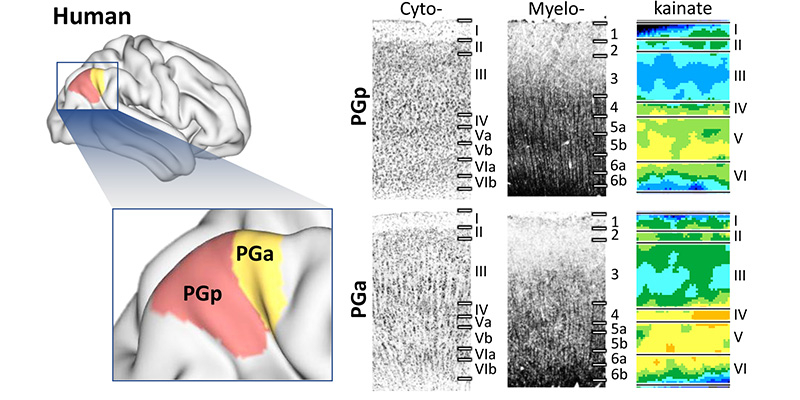 Architecture and connectivity of the human angular gyrus and of its homolog region in the macaque brain
date: April 2023
The angular gyrus (AG) is a horseshoe-shaped region of the posterior inferior parietal lobe in the human brain. It has attracted major interest since it's a higher-order associative cortical region that plays a prominent role in the integration of multiple sensory systems.
Go to article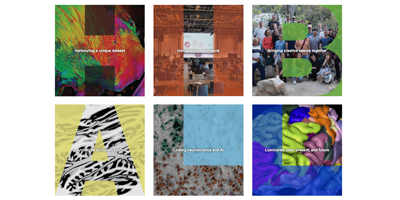 HIBALL Year Three
date: Mar 31 2022
Celebrating three years of the HIBALL partnership.
Read More