News About the BigBrain
Featured: voluba
date: June 1 2023
A common problem in high-resolution brain atlasing is spatial anchoring of volumes of interest from imaging experiments into the anatomical context of an ultrahigh-resolution reference model like BigBrain.
read more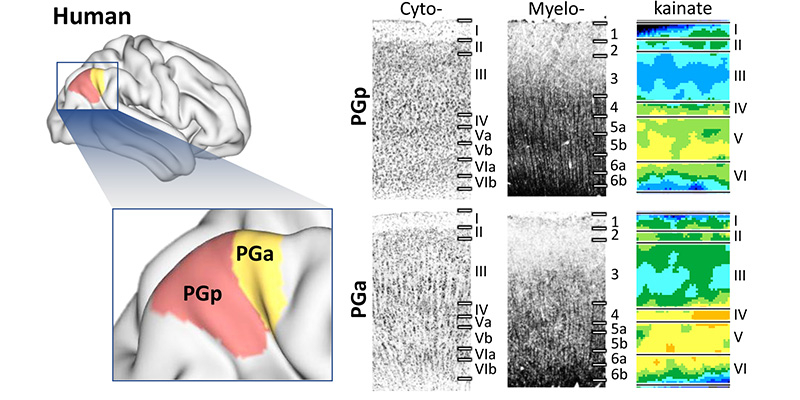 Architecture and connectivity of the human angular gyrus and of its homolog region in the macaque brain
date: April 2023
The angular gyrus (AG) is a horseshoe-shaped region of the posterior inferior parietal lobe in the human brain. It has attracted major interest since it's a higher-order associative cortical region that plays a prominent role in the integration of multiple sensory systems.
Go to article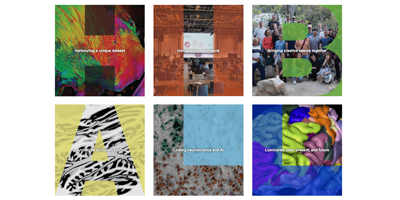 HIBALL Year Three
date: Mar 31 2022
Celebrating three years of the HIBALL partnership.
Read More
HIBALL Winter School 2023
date:Mar 29 2023
Recordings are now available for the HIBALL Winter School 2023
Go to youtube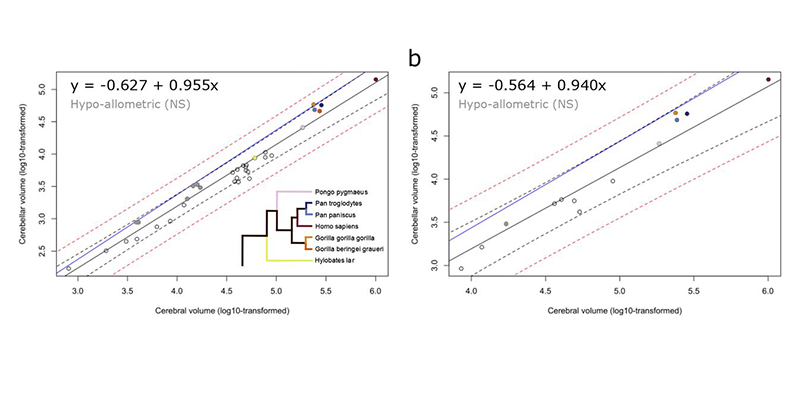 Primate cerebellar scaling in connection to the cerebrum: a 34-species phylogenetic comparative analysis
date: Mar 2023
The cerebellum has long been viewed as a functionally homogenous structure, only involved in the fine control of the motor system. However, over the last decades it has become increasingly clear that the cerebellum contributes to wide-ranging higher-order associative function, such as abstract reasoning, theory of mind, and affect regulation, as well.
Go to article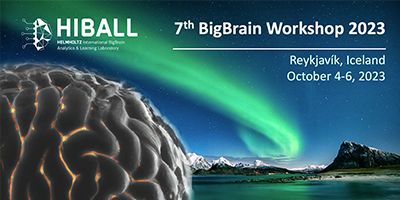 BigBrain Workshop 2023 - Save the date!
date: Oct 5-6, 2023
You are cordially invited to attend the 7th BigBrain Workshop, taking place in the beautiful city of Reykjavik, Iceland. This workshop is an opportunity for the neuroscientific community to come together and present their research, discuss future prospects, and explore how to better leverage high-performance computing and artificial intelligence to create multimodal, multiresolution tools for the high-resolution BigBrain and related datasets.
Go to webpage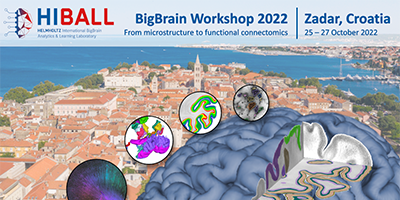 6th BigBrain Workshop: From microstructure to functional connectomics
date: Nov 22 2022
Recordings for the BigBrain Workshop 2022 are now online.
Go to the event page.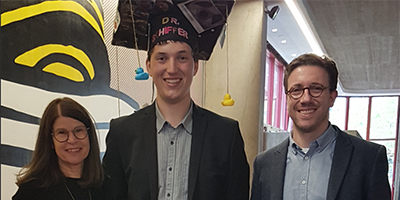 date: 17 Nov 2022
We have a new HIBALL PhD! Christian Schiffer successfully defended his doctoral thesis on 'Deep neural networks for large-scale cytoarchitectonic mapping of the human brain' today and is now Dr. Schiffer 🥳
Congratulations!