News About the BigBrain
HIBALL Winter School 2023
date: Feb 9-10, 2023
We are happy to announce the next HIBALL Winter School in both Jülich and Montreal. The event is free, but registration is mandatory. Please register by 27 January 2023. Follow the link below to register.
Go to webpage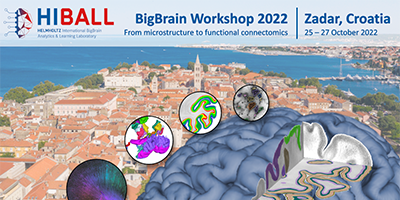 6th BigBrain Workshop: From microstructure to functional connectomics
date: Nov 22 2022
Recordings for the BigBrain Workshop 2022 are now online.
Go to the event page.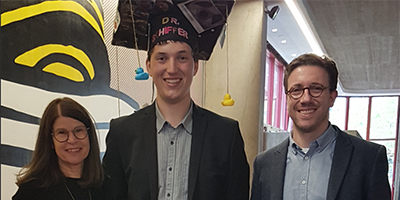 date: 17 Nov 2022
We have a new HIBALL PhD! Christian Schiffer successfully defended his doctoral thesis on 'Deep neural networks for large-scale cytoarchitectonic mapping of the human brain' today and is now Dr. Schiffer 🥳
Congratulations!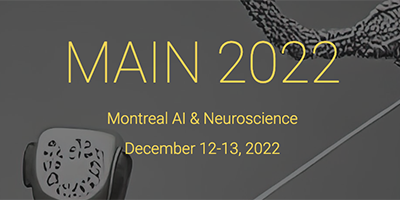 Montreal AI & Neuroscience
date: Dec 12-13 2022
Register now for MAIN 2022 (hybrid): Educational 9-10 Dec / Meeting 12-13 Dec. Abstract submission deadline Nov 28.
Go to page
Visit of German Chancellor and Canadian Prime Minister at MILA
date: Aug 22 2022
German Chancellor Olaf Scholz and Prime Minister Justin Trudeau visit MILA and met Yoshua Bengio, Katrin Amunts, Alan Evans. They led a discussion on drug discovery and brain mapping and brought forth unique research collaborations between German and Canadian research centres. This image shows a 3D-printed model of the BigBrain, which is now being displayed in the German embassy in Ottawa.
Go to article
Go to article (FR)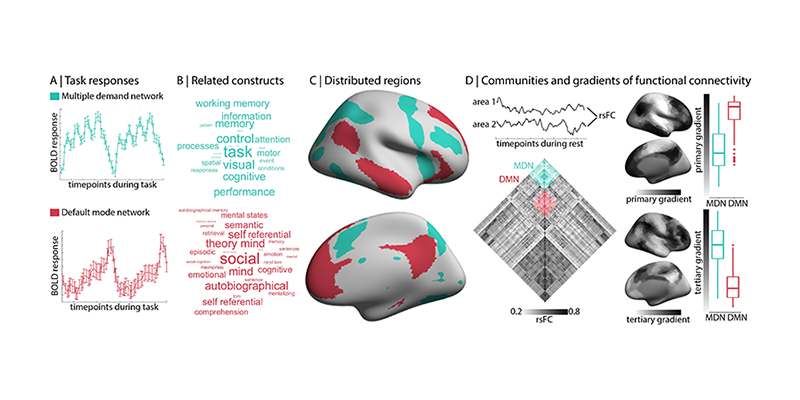 CLOSING THE MECHANISTIC GAP: THE VALUE OF MICROARCHITECTURE IN UNDERSTANDING COGNITIVE NETWORKS
date: Aug 2022
Contemporary research linking spatial patterns of neural activity to psychological constructs describes "where" hypothesised functions occur, but not "how" these regions contribute to cognition.
Go to article
New website launched presenting the Julich Brain Atlas
date: July 11 2022
The new Julich Brain Atlas website has been launched in July 2022 presenting the concept and research behind the human brain atlas developed by teams at the Institute of Neuroscience Medicine (INM-1) at Forschungszentrum Jülich and the Cécile and Oscar Vogt Institute for Brain Research in Düsseldorf.
read more
go to the atlas
Featured: Neuromaps
date: July 28 2022
Neuromaps – structural and functional interpretation of brain maps.
go to the project